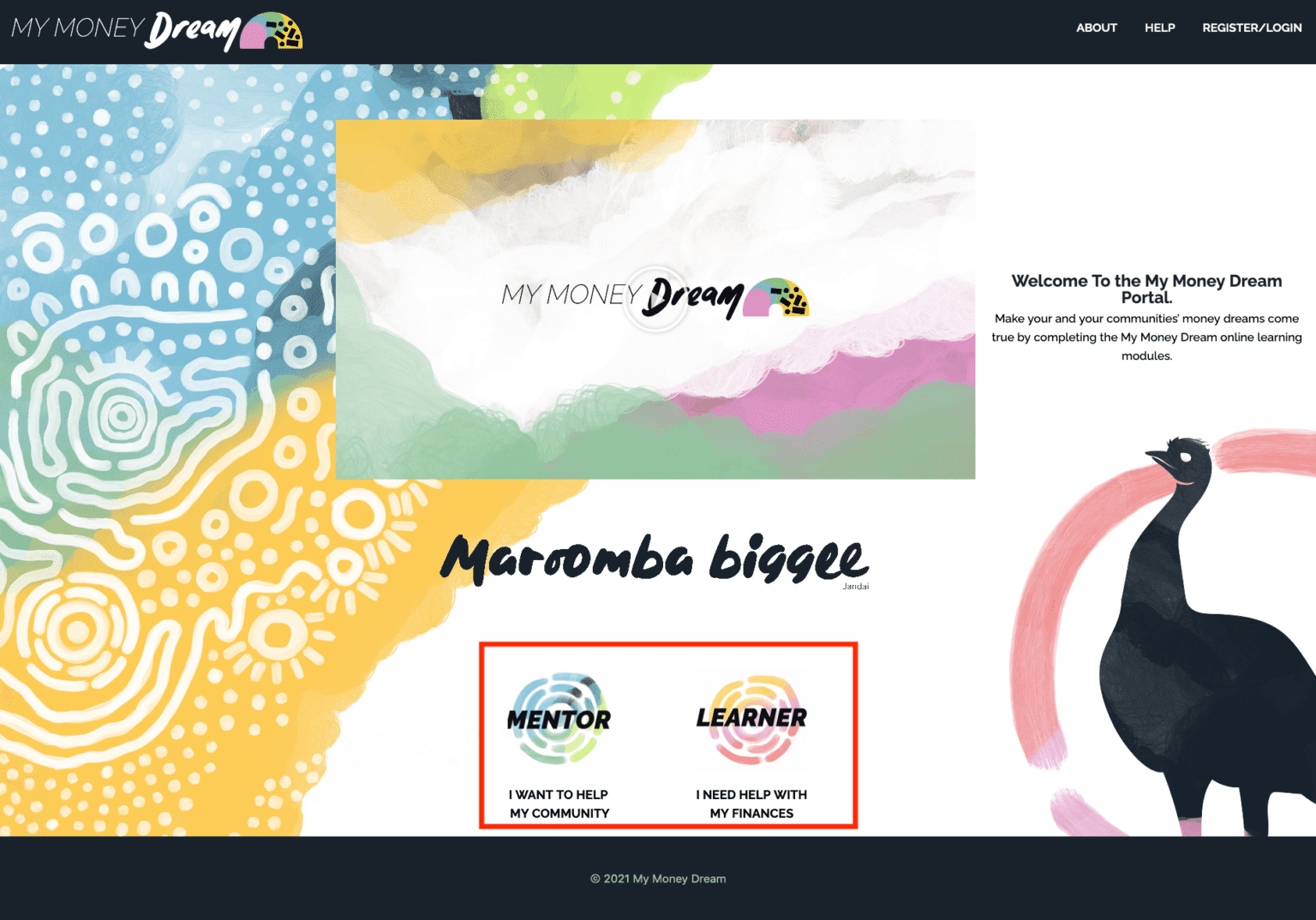 Select 'Learner' or 'Mentor' depending on which one fits you.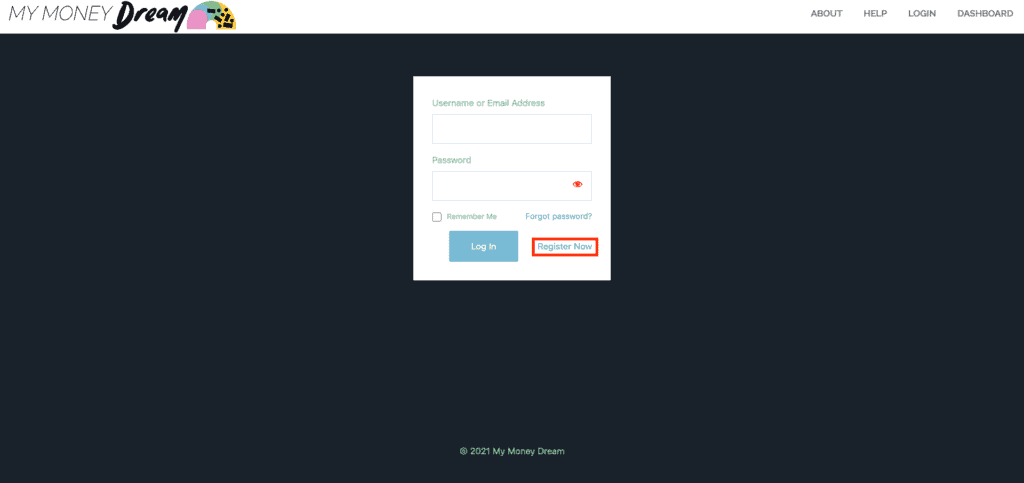 Log in if you've been here before or click 'Register Now' if you need an account.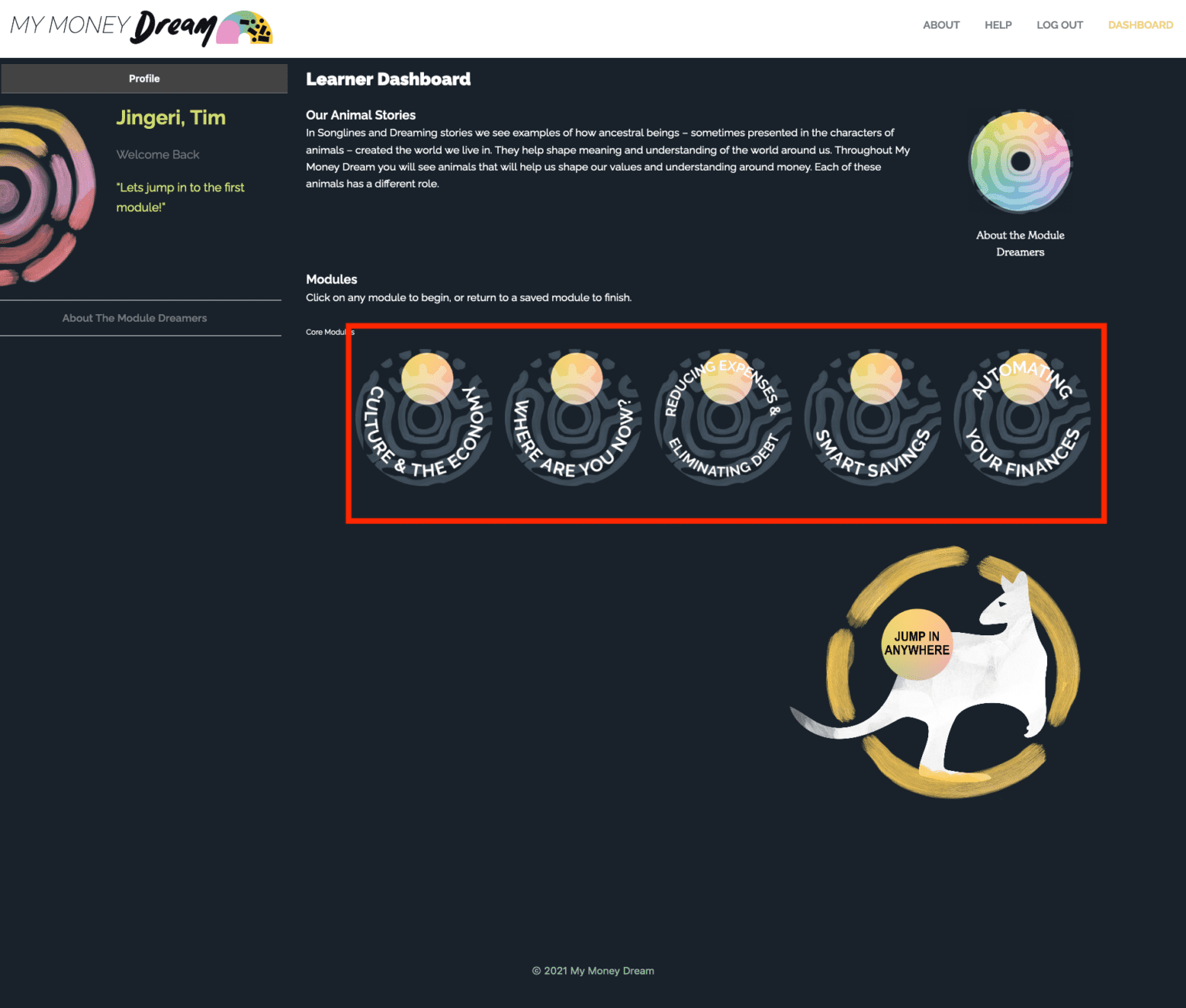 You'll then be redirected to the dashboard page where you can read about the Module Dreamers or access the modules below.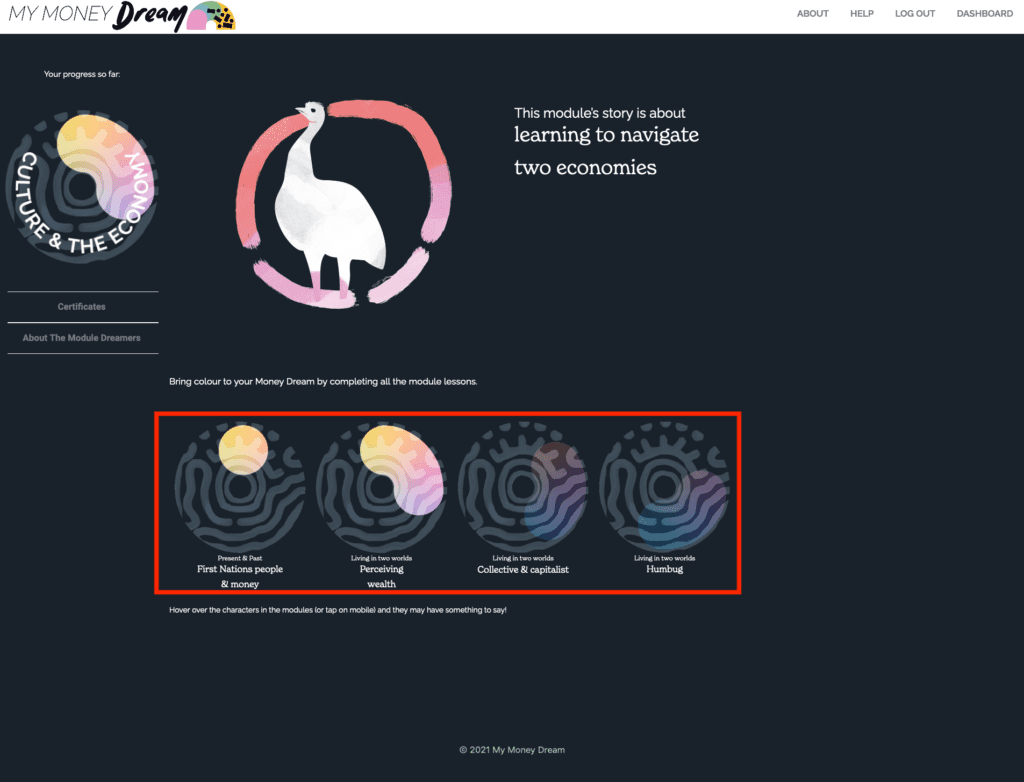 You can then jump into your first lesson and fill the page in with some colour.